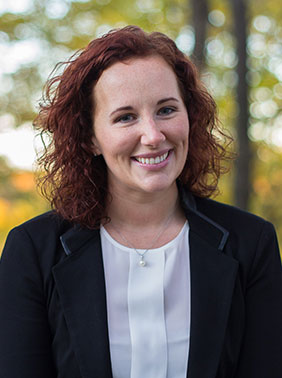 Dr. Danae Willenberg
Dr. Danae Willenberg is a board-certified pediatric dentist with a passion for children and a dedication to using her career to better the lives of children worldwide.
Originally from Chesterfield, Michigan, a suburb of Detroit, Dr. Danae earned her Bachelor of Arts degree with honors from Albion College. Having known from a very early age that she wanted to be a dentist, Dr. Danae moved to Cleveland to attend Case Western Reserve University. It was here that she simultaneously earned both her Doctor of Dental Medicine degree and a Master's of Science Degree in clinical research. She was the first student at the university to participate in the dual-degree program and focused her research on HIV-positive adults and improving their access to dental care.
While on a dental mission trip to Guatemala in 2009, Dr. Danae discovered she particularly enjoyed working with children and decided to pursue a career in pediatric dentistry. She was accepted to the residency program at Rainbow Babies and Children's Hospital in Cleveland and spent two years working tirelessly to earn her pediatric specialty certificate. Upon finishing her residency, she dedicated herself to earning her board certification, an elite designation for specialists which signifies the highest level of commitment to continuing education and patient care.
After the birth of their daughter, Dr. Danae and her husband, Chris, decided to relocate to West Michigan to be closer to their family. They have fully embraced the lakeshore area as their new home and enjoy all the beauty and activities that it has to offer.
Dr. Danae's biggest passion lies in dental mission trips. She has participated in international service missions to Guatemala, Bolivia, and the Dominican Republic, each time using her dental training to better the lives of those less fortunate.
As a provider, Dr. Danae strives to treat each child with the compassion and care that she would treat her own family members, while also using the most up-to-date technologies, materials, and techniques. Each child requires an individualized approach and has unique needs, and it is her goal to provide an exceptional level of service for every child, every time.