Frenectomies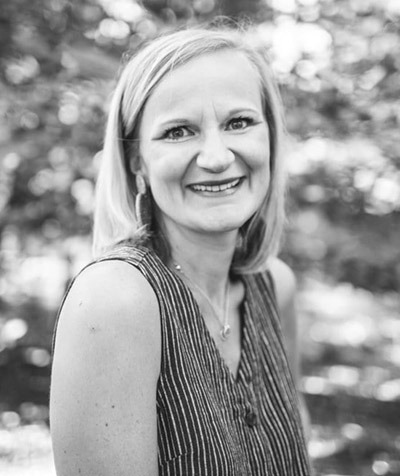 We are excited to announce our partnership with Anne Dalton, MS, CCC-SLP, IBCLC starting in January 2021! Many of you have already met Anne, but we will now be reserving time in our schedule specifically for Anne to help assess and treat infants with tongue- and lip-ties.
Anne is a Speech Language Pathologist and an International Board Certified Lactation Consultant, specializing in feeding and swallowing with newborns through childhood. Anne has over 14 years of experience working within the pediatric acute care hospital setting including the NICU, the outpatient setting as well as home health. Anne has a special interest in tethered oral tissues and the impact tongue and lip ties have on feeding, oral and airway development. Anne is excited to share her knowledge and help problem solve general to complex feeding issues and optimize oral function. She will support you and your family as you navigate feeding and oral development for your infant.
If your infant is having feeding difficulties, or you have concerns your infant has a tongue or lip tie, please reach out and let us see if we can help.
What is a tongue or lip tie?
Everyone has a lip and tongue tie! It's what keeps our tongues from flopping back into our throat, and what keeps our lips from flapping open over our noses and chins. Problems arise when these attachments are too short or too tight to allow a full range of motion of the tongue or lip.
Think of them like the webbing between your fingers. If the webbing was attached between the knuckles, you could still move your fingers and still use your hand without much issue but it would be much harder and there would be certain motions you wouldn't be able to perform. When the webbing is down at the base of the fingers, full range of motion and ability is present. Tongue and lip ties are the same way! We call this condition Ankyloglossia when the tongue is involved.
What symptoms are associated with ankyloglossia?
Babies with problematic tongue ties tend to have the following symptoms:
Un-sustained latch
Severe pain for mom when latched
Creased, blanched or bleeding nipples after feeding
Prolonged feeds
Unsatisfied after prolonged feeds (eg, nursing for 45 minutes and fussing to eat again 20 minutes later)
Incomplete breast drainage/poor milk supply
Poor weight gain or failure to thrive
Reflux, gassiness, and/or colic
Infant falls asleep on the breast
Gumming or chewing on the nipple
Infected nipples and plugged ducts
This sounds like my baby! Now what?
We recommend you schedule a consultation with Dr. Danae for an assessment of your baby's ties and symptoms, and together you will come up with a plan for your child. Sometimes this means releasing the tie with our laser the same-day, sometimes it means first working with a lactation consultant and/or other bodywork specialists, and sometimes it means doing nothing. The consultation is vitally important to assess your infant and any treatment needs.
What if my child had these symptoms as an infant, but is older now?
Ankyloglossia can still be a problem in older children. Untreated, it can cause speech and feeding/texture issues, problems with the alignment of the teeth, poor growth of both the upper and lower jaws, and even sleep apnea. During your consultation with Dr. Danae, she will carefully assess your child and listen to your concerns, and use her expertise and experience to determine the best next steps.
What makes Dr. Danae different when it comes to frenectomies?
Dr. Danae has spent countless hours pursuing further education in the evaluation and treatment of ties, even traveling for Portland, Oregon to shadow Dr. Bobby Ghaheri – widely considered one of the world's leading experts in tongue ties. When both of her daughters were born with problematic ties, Dr. Danae revised them herself with her laser at less than two weeks old. She is passionate about breastfeeding and supporting new mothers, and will take the time to treat your babies and family the way she wished someone would have treated hers when she herself was a new mom and struggling to nurse her newborn.
I still have some questions – who can I ask?
We recommend giving us a call to set up a consultation or talk to one of our friendly staff members. We also suggest you head to Dr. Bobby Ghaheri's website (www.DrGhaheri.com) for his wide array of information, resources, and videos. Dr. Danae follows Dr. Ghaheri's protocols and assessments as much as she can, so we always recommend his site as a good place to start for more in-depth information.